Please take a few moments to read through this months' newsletter – inside our newsletter you'll find helpful information about what some of the upcoming events at Country Side Living and Thelma's Place are, as well as staff and resident birthdays, advice and tips from our residents and more!
Just in case you missed a month or have only recently signed up, we offer you the ability to download past newsletters from our archive below. Enjoy! And while you're here, please take an extra moment to sign yourself up for our newsletter:

June 2018 Newsletter
Click the image below to download the current newsletter.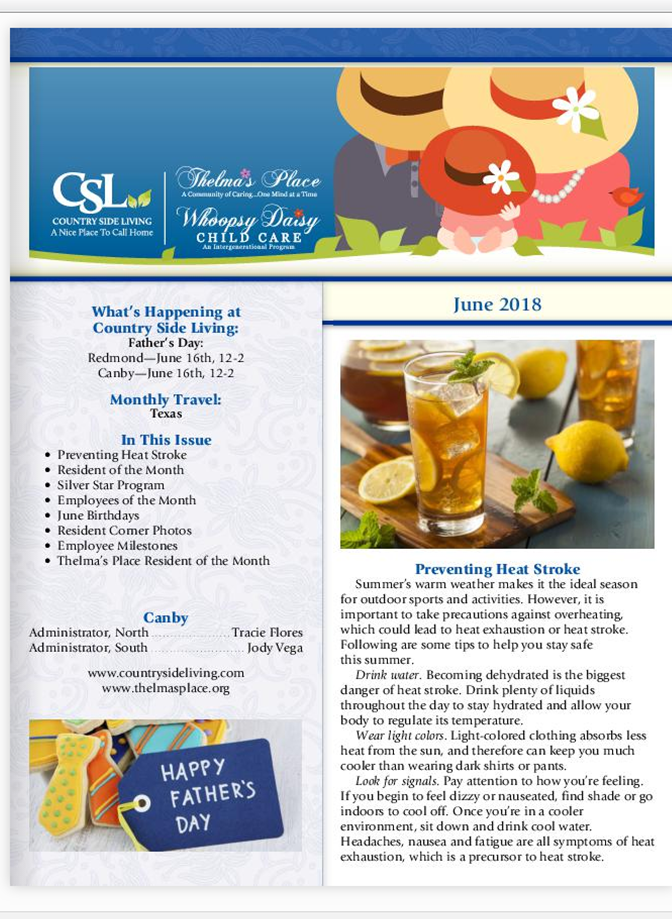 Newsletter Archive
January & February 2018 November & December 2017 September & October 2017 July & August 2017 May & June 2017 March & April 2017   January & February 2017   November & December 2016   September & October 2016   July & August 2016   May & June 2016   Mar & April 2016   Jan & Feb 2016   Nov & Dec 2015